Karoo Secret Farm Stay is located on the legendary "Plains of the Camdeboo" in the Aberdeen district.
Land of big skies, remarkable sunsets and a place where life is lived to the timeless rhythm of the Karoo.
Chris and Margot Hayward welcome you to Karoo Secret, their beautifully restored Secret House and Lark Cottage on a 4th generation working farm in the heart of the Great Karoo.
Ideal for families, friends, cyclists, bikers, hikers, birders or city dwellers looking to relax and unwind.
Secret House – self catering comfortably sleeping up to 9 guests in 4 bedrooms (three en-suite) with a large verandah.
Lark Cottage – 2 self catering units each sleeping two guests.
Lovingly furnished with family heirlooms.
Indoor braai areas and expansive views.
Conveniently situated between Aberdeen and Beaufort West, Karoo Secret is easily accessible, 6km off the main road.
Bird Watching at Karoo Secret
You can stay at one of our beautifully furnished Karoo Secret Farm Stays and view a wonderful variety of rare and sought after bird species in our Karoo area. Meanwhile below are a few of the birds bird enthusiasts have found in the area.
Booking at Karoo Secret gives you access to our private, sign posted Lark Route Jeep Track and water spots to explore at your leisure.
Sclaters Lark
Grey Backed Sparrowlark
Larklike bunting
Double Banded Courser
Namaqua Warbler
Sabota Larks

Kori Bustards
Karoo Long Billed Lark
Karoo Korhan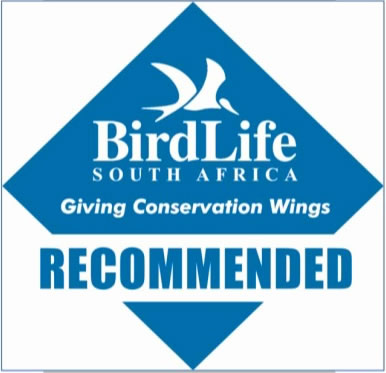 Birdlife South Africa Recommended Accommodation
Photos by – Barry Kurten, Stewart Maclachlan and Sandra Fay Lombard – Birdlist compiled by Barry Kurten
Our farm animals share their space with a variety of wild animals that naturally occur in our area.
Bat-Eared Fox
Small Grey Mongoose
Small Grey Mongoose
Yellow Mongoose
Small-Spotted Genet
Cape Hare
Aardwolf

African Wildcat
Striped Polecat
Ground Squirrel
Porcupine
Antbear
Springhare
Duiker
Springbuck
Steenbuck
Impala
Kudu